2017 PUBLIC WORKSHOPS
Dancehouse regularly plays host to workshops run by local and international practitioners. Bookings should be made through the contact details on each listing.
Zumba® Workshops and Bounce DanceFit
Zumba® takes the "work" out of workout, by mixing low-intensity and high-intensity moves for an interval-style, calorie-burning dance fitness party. Once the Latin and World rhythms take over, you'll see why Zumba® Fitness classes are often called exercise in disguise.
Bounce DanceFit is a high-energy, constantly varied, addictive dance workout that perfectly fuses the fresh edginess associated with professional dancers with the fast-paced, mixed tempo moves you'd expect from an aerobics class, set to a mix-tape of street dance styles: Commercial, Hip Hop, Waacking, Vogue and House. Bounce DanceFit will teach you moves that will out-twerk Miley, out-Vogue Madonna and out-fierce Beyonce.
Akira Honda is an international group fitness instructor and event planner, who became the first Australian-based certified KpopX Fitness instructor and who brought the KpopX Fitness program into Australia in 2015. Akira currently teaches Zumba® classes in Melbourne, and he also organised 'Zumbathon,' a charity event for Starlight Children. Akira has also brought the Aerodance Masala program into Australia. His teaching emphasizes impression and excitement for people, while providing a thorough workout.
Dates: Throughout the year, contact Akira for more details
Time: Varies
Cost: Price on application
Contact: Akira Honda, 0431 533 070
Email: akira@amazingakira.com
Website: akirahonda.zumba.com
Facebook: https://www.facebook.com/aadancefit , https://www.facebook.com/events/593137530878830/
Myofascial Release - Mobility and Soft Tissue Workshop
Saturdays 29 April - 27 May 2017

Dedeskify - "Man's proper estate is an upright posture."
Ninety minutes of dynamic stretching and self-myofascial release to address the most common physical complaints that come from a sedentary lifestyle. Whatever your movement practice or level of body awareness, participants can expect a reduction in pain, increased freedom of movement and the knowledge of how to attain both no matter where your journey takes you.
Nathan: Nathan used to spend eight-plus hours a day at the desk for close to ten years and took pride in avoiding any form of movement practice. One severe back injury later led to a second ten year journey exploring all the rehabilitation options under the sun until learning that the most effective method of pain reduction is finding your own centre of gravity and balancing it daily.
Natarsha: Natarsha has always worked hard, whether in the gym or running her whole foods grocer. After a chance encounter with a refreshingly honest and pragmatic trainer, she quickly learned the value of balancing work with active recovery, mobility and rest. This unassuming partnership propelled Natarsha to explore a unique approach to fitness; two years later she's pain free, the strongest she's ever been and now ready to share everything she's learned.
Dates: Saturdays, 29 April - 27 May, 2017
Time: 9.30-11.00AM
Cost: $20 per class
Contact: Nathan, 0409 509 147
Email: nathanielswhite@gmail.com
Crate Expectations: Playback Foundation Skills
Saturday 20 & Sunday 21 May 2017
Participants will learn the essentials of Playback Theatre in this weekend intensive for beginners. Deep listening, story fundamentals and core principles of improvisation will all be explored in a fun, energised 2 days. Whether to reignite creative play, to develop new performance skills or to practice collaboration, this course will leave participants with a fundamental understanding of Playback Theatre and the principles behind it. Taught by two of our highly trained ensemble members, Crate Expectations includes a ticket to a Melbourne Playback Theatre Performance on May 13th or 14th at La Mama. (No Playback Theatre experience necessary).
Dates: 20 & 21 May 2017
Time: 10am – 5pm
Cost: $230 full, $195 concession
Contact: Melbourne Playback Theatre Company, 0407 436 634
Email: publicprogramsmptc@gmail.com
Bookings: https://www.trybooking.com/book/event?eid=280083
Website: http://melbourneplayback.com.au/whats-on/

Voice, Body, Improvisation: A Weekend Workshop - led by Danielle Cresp and Susan Bamford Caleo
10am-4pm, Sat 3 & Sun 4 June 2017
Who is this workshop for?
This workshop is directed towards:

*improvisation and voice practitioners who are interested in new ways of playing or in deepening their current artistic practice.

*physical and vocal performers who want to further integrate movement and voice and develop their on-stage presence.
It would be beneficial to have worked with either Susan or Danielle previously, however all enquiries are welcome:
info4danielle@gmail.com
Book early! Places are limited!


Through voice, movement, sound and play we'll create an environment that supports ease, explores the colours and textures of your imagination and encourages your physical and vocal expression to take flight.


This workshop is designed to develop the expressive potential of your voice and body in improvisation, with a focus on spontaneity and playfulness. The workshop will include explorations through Action Theater and Voice and Body Awareness (influenced by the work of Zygmunt Molik, Roy Hart Theatre and others).
You'll be guided to participate in breath awareness, gestural work, extended voice, speaking and singing as well as a series of specifically tailored sound/movement ActionTheater tasks and scores designed to hone skills of embodied physical vocal play.


This workshop also provides an opportunity for performance makers to establish connections for further discussion and information sharing.


The Teaching Artists
:
Danielle and Susan have over 40 years of teaching experience between them. They are well-known for holding a safe, relaxed and non-judgemental space.

Susan is an award winning performer and a teacher interested in the intrinsic connections between the voice and body. She has taught voice privately and at institutions including Federation University, St Martin's Youth Arts Centre, Melbourne University and Victoria University. She has a Postgraduate Diploma in Voice Studies from the Victorian College of the Arts.

Danielle is the only actively teaching Action Theater teacher in Australia. Since becoming a licensed, Action Theater teacher in the heat of the New Mexican desert in 2011, she has taught over 25 sold- out workshops across Australia and in the UK. She is a Melbourne-based improvisation artist, director and teacher. Danielle's primary focus as a teaching-artist, director and improviser is in physically embodied presence.
Dates: 3 & 4 June, 2017

Time: 10am – 4pm

Cost: $260 waged & $210 unwaged
Contact: Danielle Cresp
Email: info4danielle@gmail.com
Bookings: https://www.trybooking.com/PLCU
Facebook: https://www.facebook.com/events/411999092506221/
Finding Our Legs - Body-Mind Centering® workshop with Alice Cummins
Saturday 12 & Sunday 13 August 2017
Alignment is a dance
Finding our legs is a workshop that explores how our legs under-stand us. Our capacity to balance, stand, move towards and away from or in a new direction, cultivates discernment and agency.
In the thrill of our first steps we sense the excitement of falling and catching our weight through the action of walking. Standing, walking and running are developmental landmarks that establish our verticality and relationship to space as bi-pedal animals. These transitions shift our perception, re-organize our skeleto-muscular system and create new neural pathways.
Alignment is a dance. From the curved arch of the foot through the knee and hip sockets, circling the pelvis to the spine and lifting the head – this dynamic play around the axis of our midline, organizes the attention and intention that underlie integrated action. This 2-day workshop will refresh you with new understandings of your embodiment through a re-alignment of your bones, muscles and soft tissue.
Body-Mind Centering® https://bmcassociation.org/ is an embodied approach to learning, living and knowledge making. Workshops include guided movement, experiential anatomy, imagery and directed touch. This approach offers a place of deep investigation for professionals engaged in diverse fields of embodied research.
Alice Cummins MA, is a dance artist, Body-Mind Centering®Practitioner and Movement Educator (ISMETA). She has been researching and teaching her work nationally and internationally for over twenty years.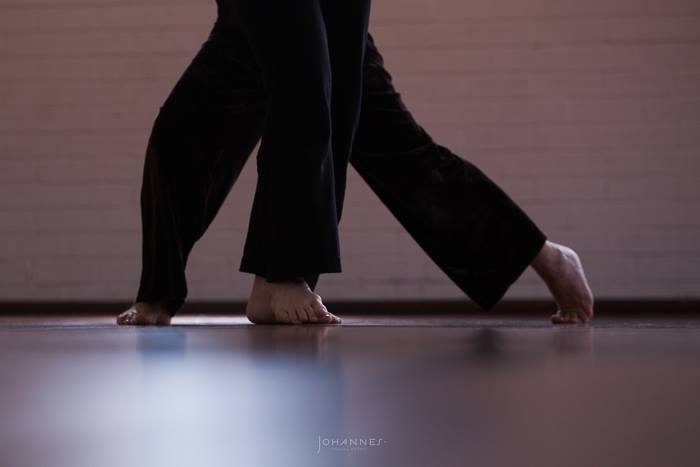 Dates: 12 & 13 August 2017
Time: 10am – 5pm
Cost: $330 (*Earlybird 21st July) $450 Full Fee (after Earlybird date)
Contact: Alice Cummins, 0419 227 800
Email:alice@footfall.com.au
Website: www.alicecummins.com
"Body-Mind Centering®" and "BMCSM" are service marks of Bonnie Bainbridge Cohen, used with permission.
*Image credit: Johannes Reinhart
Manding Foli Djembe and Dun Dun Weekend Intensive - Hosted by DunDunKan African Drumming
Saturday 1 & Sunday 2 July 2017
Join world-renown Malian djembefola, Bassidi Kone, and Guinean dundunfola, Amadou Kalissa, as they team up for the second year in a row to host this year's Manding Foli Djembe and Dun Dun Weekend Intensive in Melbourne, Australia. This rare weekend intensive offers students unique methods of traditional teaching and learning. Students will extend their technique and musicianship of the djembe and dun dun, learning a selection of key Manding rhythms that are rooted in tradition throughout West Africa, predominately in Mali and Guinea, while developing a deeper understanding of Griot knowledge and the cultural context in which these rhythms are played.
Bassidi Koné – Djembe
Bassidi is from the region of San, near Segou in central Mali. Born into a djéli (Griot) family, he grew up beside his father's instruments. Instilled with the traditional, village songs and rhythms of his forefathers, Bassidi remains driven by the desire to defend his rich, musical heritage. Bassidi's performances exude joy and freedom, which delight and captivate audiences from around the world. He is an engaging teacher with extensive experiences teaching. He shares his music, traditions and culture with warmth, humility, and passion.
Amadou Kalissa – Dun Dun
Amadou Kalissa (director of Dundunkan African Drumming, Melbourne, Australia), is a professionally trained musician with over 20 years of experience. He was born in Guinea, West Africa, where he studied the traditional rhythms of his Malinke culture and people. Amadou began touring internationally with Les Petit Sorciers de Guinea in 2001, and performed alongside Fadouba Oulare during their third tour in 2004. Amadou, who is renowned for his accomplishments as a lead dun dun player, brings out the fire in this instrument. He offers his students a dynamic skill and a broad width of knowledge.
Dates: 1 & 2 July, 2017

Time: 10am – 5pm
; three 1.5 hour classes per day
Cost: Bookings Essential $25 per class (1.5 hours), Drum Hire $5
Email: info@dundunkan.com
Website: http://www.dundunkan.com/
Facebook: https://www.facebook.com/events/265813330511877/