2017 PUBLIC WORKSHOPS
Dancehouse regularly plays host to workshops run by local and international practitioners. Bookings should be made through the contact details on each listing.
Zumba® Workshops and Bounce DanceFit
Zumba® takes the "work" out of workout, by mixing low-intensity and high-intensity moves for an interval-style, calorie-burning dance fitness party. Once the Latin and World rhythms take over, you'll see why Zumba® Fitness classes are often called exercise in disguise.
Bounce DanceFit is a high-energy, constantly varied, addictive dance workout that perfectly fuses the fresh edginess associated with professional dancers with the fast-paced, mixed tempo moves you'd expect from an aerobics class, set to a mix-tape of street dance styles: Commercial, Hip Hop, Waacking, Vogue and House. Bounce DanceFit will teach you moves that will out-twerk Miley, out-Vogue Madonna and out-fierce Beyonce.
Akira Honda is an international group fitness instructor and event planner, who became the first Australian-based certified KpopX Fitness instructor and who brought the KpopX Fitness program into Australia in 2015. Akira currently teaches Zumba® classes in Melbourne, and he also organised 'Zumbathon,' a charity event for Starlight Children. Akira has also brought the Aerodance Masala program into Australia. His teaching emphasizes impression and excitement for people, while providing a thorough workout.
Dates: Throughout the year, contact Akira for more details
Time: Varies
Cost: Price on application
Contact: Akira Honda, 0431 533 070
Email: akira@amazingakira.com
Website: akirahonda.zumba.com
Facebook: https://www.facebook.com/aadancefit , https://www.facebook.com/events/593137530878830/
Fight the Good Fight
17 - 22 April 2017
A week of throwing yourself into dramatic action for theatre, motion capture and film!
Professional Fight Director Lyndall Grant invites you to an industry-focused week in performing dramatic violence for stage and screen. We will be covering a range of styles and genres throughout, with a plethora of weapons and unarmed systems from historical periods to contemporary pieces.
The bedrock of this craft is learning how to perform any dramatic action safely, which will be covered throughout the training. On top of this then, the illusion of violence comes from both technique and performance – ie. this is not just violence in a vacuum, but action in the context of character choice, emotional intent and reactive consequence. And so while exploring technique we will also be exploring the dramatic story-telling of the action. The result? Creating one of the most electrifying aspects of performing arts for both the audience and the performer.
So we romp through movement, acting, physical story-telling, voice, characterisation, transformation, tumbles, effects, film, motion capture…
By the end of the course you will have increased your skill base (and casting options), your conditioning and artistic range, and will have furthered your understanding of how to work and perform in this industry. Above all however, you will have spent a fantastic week working your craft, with training that can be applied across the field of performing arts.
Lyndall is a Fight Director and Teacher of Dramatic Combat with the British Academy of Dramatic Combat and member of the Society of Australian Fight Directors. She is the director of CAPTIVATE Action, the first UK and Australian company to provide performers and training specifically for motion capture/performance capture, as well as for Dramatic Action and Movement in theatre and film. Lyndall studied acting at London's ArtsEd School of Acting. She currently is the Tutor in Stage Combat at The Victorian College of the Arts; and also teaches Dramatic Combat at The National Theatre Drama School in Melbourne and The Actors Centre in London, and Motion Capture at the Birmingham School of Acting and Bristol Old Vic Theatre School. Lyndall has also taught in Austria at the Schauspielhaus Salzburg and Vienna International School.
Fight directing credits include Lillith: The Jungle Girl (Melbourne Theatre Company), Straight White Men (Melbourne Theatre Company), The Wind in the Willows (Rose Theatre Kingston), Real Joy (Pulse Films), The Lion, the Witch and the Wardrobe (Rose Theatre Kingston), Henry IV Part I (St. James Theatre, Rose Playhouse), Kissing Sid James (Jermyn Street Theatre), The Importance of Being Earnest (Theatre Royal Haymarket), In the Thrice Ninth Kingdom (Soho Theatre, Tristan Bates Theatre) Macbeth (The Melbourne Company of Players), Stina and the Wolf (Foam Digital), Wind in the Willows (Taunton Brewhouse). She also works as an actor and fight performer for stage and film.
Dates: 17 - 22 April 2017
Time: 10.00AM - 6.00PM
Cost: Concession $575; Standard $595
Contact: Lyndall Grant, 0431 124 046
Email: lyndall@captivate-action.com
Website: www.captivate-action.com
Myofascial Release - Mobility and Soft Tissue Workshop
Saturdays 29 April - 27 May 2017

Dedeskify - "Man's proper estate is an upright posture."
Ninety minutes of dynamic stretching and self-myofascial release to address the most common physical complaints that come from a sedentary lifestyle. Whatever your movement practice or level of body awareness, participants can expect a reduction in pain, increased freedom of movement and the knowledge of how to attain both no matter where your journey takes you.
Nathan: Nathan used to spend eight-plus hours a day at the desk for close to ten years and took pride in avoiding any form of movement practice. One severe back injury later led to a second ten year journey exploring all the rehabilitation options under the sun until learning that the most effective method of pain reduction is finding your own centre of gravity and balancing it daily.
Natarsha: Natarsha has always worked hard, whether in the gym or running her whole foods grocer. After a chance encounter with a refreshingly honest and pragmatic trainer, she quickly learned the value of balancing work with active recovery, mobility and rest. This unassuming partnership propelled Natarsha to explore a unique approach to fitness; two years later she's pain free, the strongest she's ever been and now ready to share everything she's learned.
Dates: Saturdays, 29 April - 27 May, 2017
Time: 9.30-11.00AM
Cost: $20 per class
Contact: Nathan, 0409 509 147
Email: nathanielswhite@gmail.com
Finding Our Legs - Body-Mind Centering® workshop with Alice Cummins
Saturday 12 & Sunday 13 August 2017
Alignment is a dance
Finding our legs is a workshop that explores how our legs under-stand us. Our capacity to balance, stand, move towards and away from or in a new direction, cultivates discernment and agency.
In the thrill of our first steps we sense the excitement of falling and catching our weight through the action of walking. Standing, walking and running are developmental landmarks that establish our verticality and relationship to space as bi-pedal animals. These transitions shift our perception, re-organize our skeleto-muscular system and create new neural pathways.
Alignment is a dance. From the curved arch of the foot through the knee and hip sockets, circling the pelvis to the spine and lifting the head – this dynamic play around the axis of our midline, organizes the attention and intention that underlie integrated action. This 2-day workshop will refresh you with new understandings of your embodiment through a re-alignment of your bones, muscles and soft tissue.
Body-Mind Centering® https://bmcassociation.org/ is an embodied approach to learning, living and knowledge making. Workshops include guided movement, experiential anatomy, imagery and directed touch. This approach offers a place of deep investigation for professionals engaged in diverse fields of embodied research.
Alice Cummins MA, is a dance artist, Body-Mind Centering®Practitioner and Movement Educator (ISMETA). She has been researching and teaching her work nationally and internationally for over twenty years.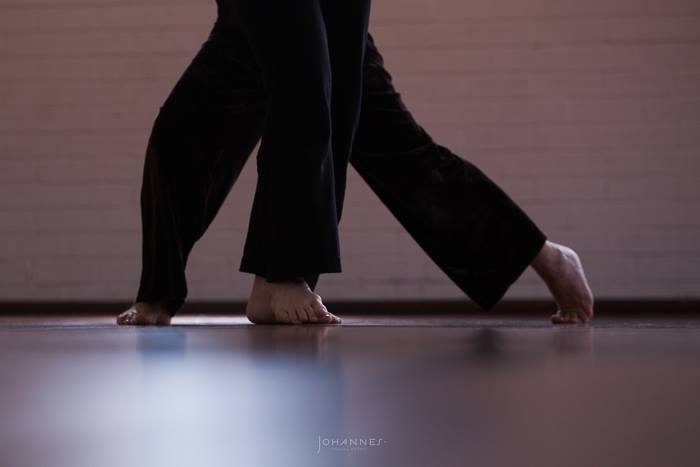 Dates: 12 & 13 August 2017
Time: 10am – 5pm
Cost: $330 (*Earlybird 21st July) $450 Full Fee (after Earlybird date)
Contact: Alice Cummins, 0419 227 800
Email:alice@footfall.com.au
Website: www.alicecummins.com
"Body-Mind Centering®" and "BMCSM" are service marks of Bonnie Bainbridge Cohen, used with permission.
*Image credit: Johannes Reinhart